Thanksgiving is near.

What things are you thankful for this year?

What if your business' success could be tied to being grateful?

From its inception, the idea of doing business was always about the human connection, and there is no better way to express that than through gratitude.

For entrepreneurs, independent professionals, and small business owners, who are so personally committed to being successful, thankfulness plays a big role in achieving that.

Gratitude and appreciation developed as business skills transforms businesses from transactional to relational, thus, helping businesses achieve their goals.

Why Gratitude is Important in Business

Gratitude is much more commonly connected with personal relationships, such as friendships, partnerships, and family. The words 'thank you' and 'business' are hardly used together, which is unfortunate because appreciation can play an important part in promoting and strengthening a positive work ethic, company culture, and productive workplace.

Its importance in the workplace is unmatched and unrivaled.

Thankfulness with coworkers makes us happier, boosts our confidence, and helps us feel more connected to others. It can improve a customer's sense of commitment and respect, linked to better job performance.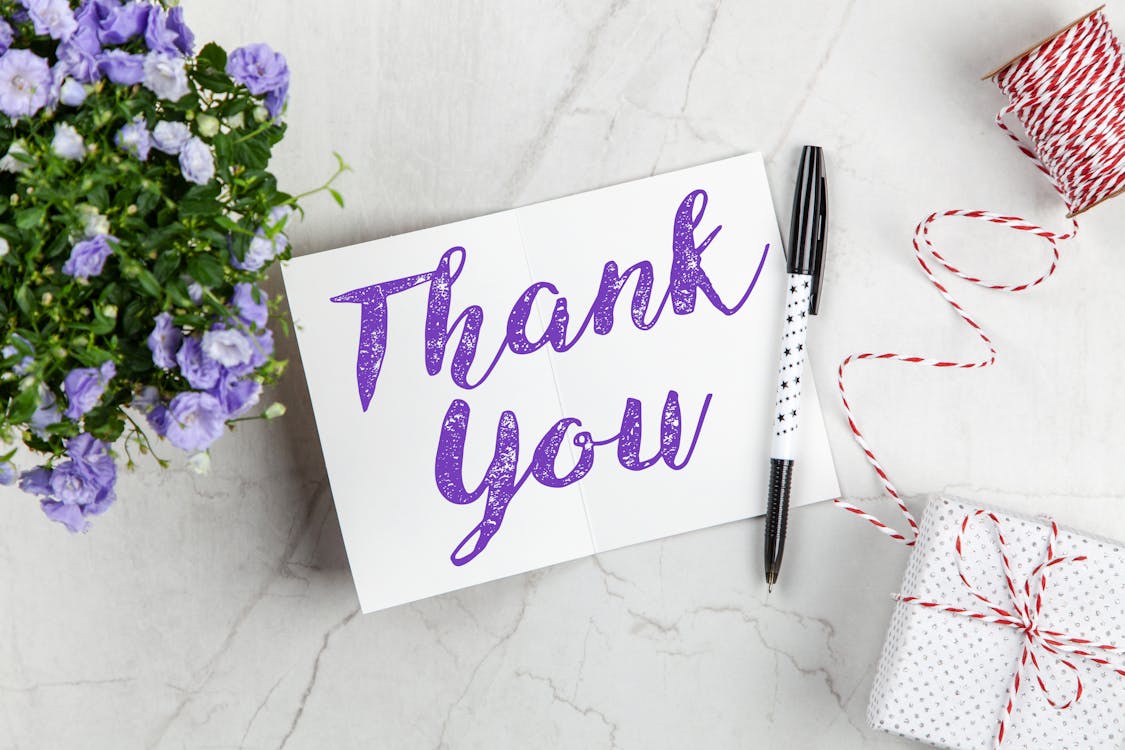 How Gratitude Is Not A Sign Of Weakness

It is not a sign of weakness to express your feelings. It's a sign of power and strength. Gratitude creates lasting relationships, memorable bonds that extend beyond your business relationships.

Here's a quick and easy method to incorporate thankfulness into your life:

Who do I owe gratitude to today?
Who contributed to my success and pushed me to think differently?
What reasons helped add to my success?

Perhaps, it's a specific client who had an issue with your product or service and assisted you in developing a viable solution that will benefit a large number of customers in the process. Perhaps your business partner saved you money by requiring you to include a unique clause in your contract. Your assistant remembered to check back on your behalf, giving you the appearance of being a hero.

Don't stifle your emotions. Take action.

Expressing gratitude is like planning a new product line, developing it, then launching it.

Make an effort to show gratitude as you go.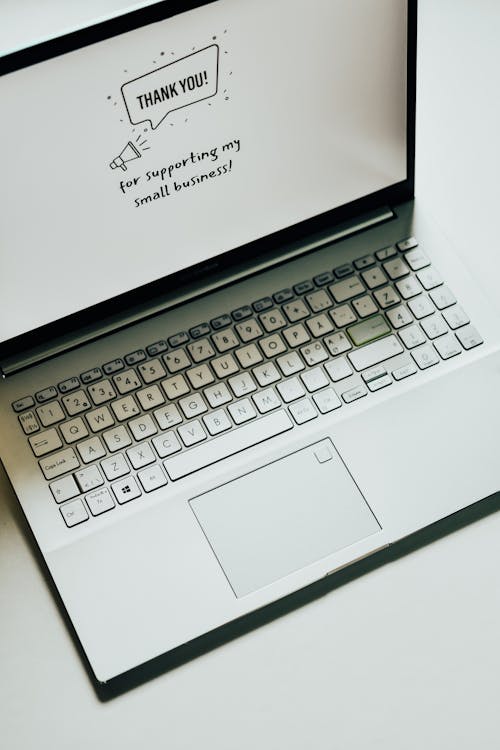 7 Gratitude Benefits To Boosts Your Business 
It makes work  easier and happier
This is where many businesses concentrate their effort and where the most solid outcomes can be found. Other negative emotions, such as envy, anger, and regret, are reduced by gratitude.

This makes sense because it's tough to feel anything unpleasant when we are grateful. We develop the habit of being grateful for what we have by practicing thankfulness daily.

Being thankful helps us manage our emotions, which is an important element of reducing stress. People's heart rates are reduced before, during, and after practicing thankfulness. We know that lowering our heart rate makes us feel calmer, so it's clear to see the connection of gratitude in how you do business.

So, the next time you're feeling pressured or exhausted, take a few moments to close your eyes, calm your mind, and remember what you're thankful for.

It strikes that our blessings can make us feel better about ourselves. A study looked into the impact of thankfulness and discovered that it improved self-esteem. It's also linked that appreciative folks are more likely to appreciate rather than compare other people's accomplishments.

If low self-esteem and comparison arise, remember what you do have might help alleviate these feelings and promote positivity.

Thankfulness improves the recipient's mood and also proves that gratitude benefits both parties. People may feel more driven to create relationships with others who do something for them. Gratitude is what boosts relationships.

Appreciation has an important role in maintaining connection. According to studies, employers who support their relationships are more open-minded to their employees' needs. If people appreciate and express thanks for their demands, they may do even more to maintain relationships.

According to a survey, when employers express appreciation for a job well-done, 81% of employees are driven to work harder. The majority of those respondents also claimed that they are more likely to remain longer when they feel appreciated at work. Employees who are happy and hardworking have a lower turnover rate. It sounds like a dream come true for a business owner!

Gratitude and goal-setting are two essential wellness tools that positively impact one's health and strength. Both have a major impact on the heart and mind, creating a positive attitude and a sense of purpose.

Gratitude, defined as the trait of being thankful, expresses appreciation for people, places, or things. It is a simple everyday habit that we may nurture. The preparation of an action plan encourages and steers a person towards a desired objective is known as goal setting.

Show Appreciation to your Clients
Allowing your clients to know how much you cherish their loyalty, value their support is a crucial step in forming unbreakable ties.

Gratitude expressed in words goes a long way, but gratitude expressed in deeds goes much further. There are various methods to appreciate and reward your clients. Loyalty cards or early-access programs are undoubtedly among the best patronage appreciation. Unexpected presents and personalized touches always strike the perfect note, causing clients to return and entrust their requirements to you again and again.

'When some things go wrong, take a moment to be thankful for the many more things that  still going right' – Anonymous
How We Can Help You Achieve Your Goals

Expressing thankfulness is one approach to help your business succeed. It sets you apart from the competition, and even modest gestures can strengthen vital professional relationships. It has the potential to forge a bond that will serve as the foundation for a powerful customer-business relationship you never imagined.

You probably give it a shot if a simple solution shows the result and improves team morale, happier customers, and a more enjoyable workplace, right?